Applicants sought for District 2 position on Ballard Board of Education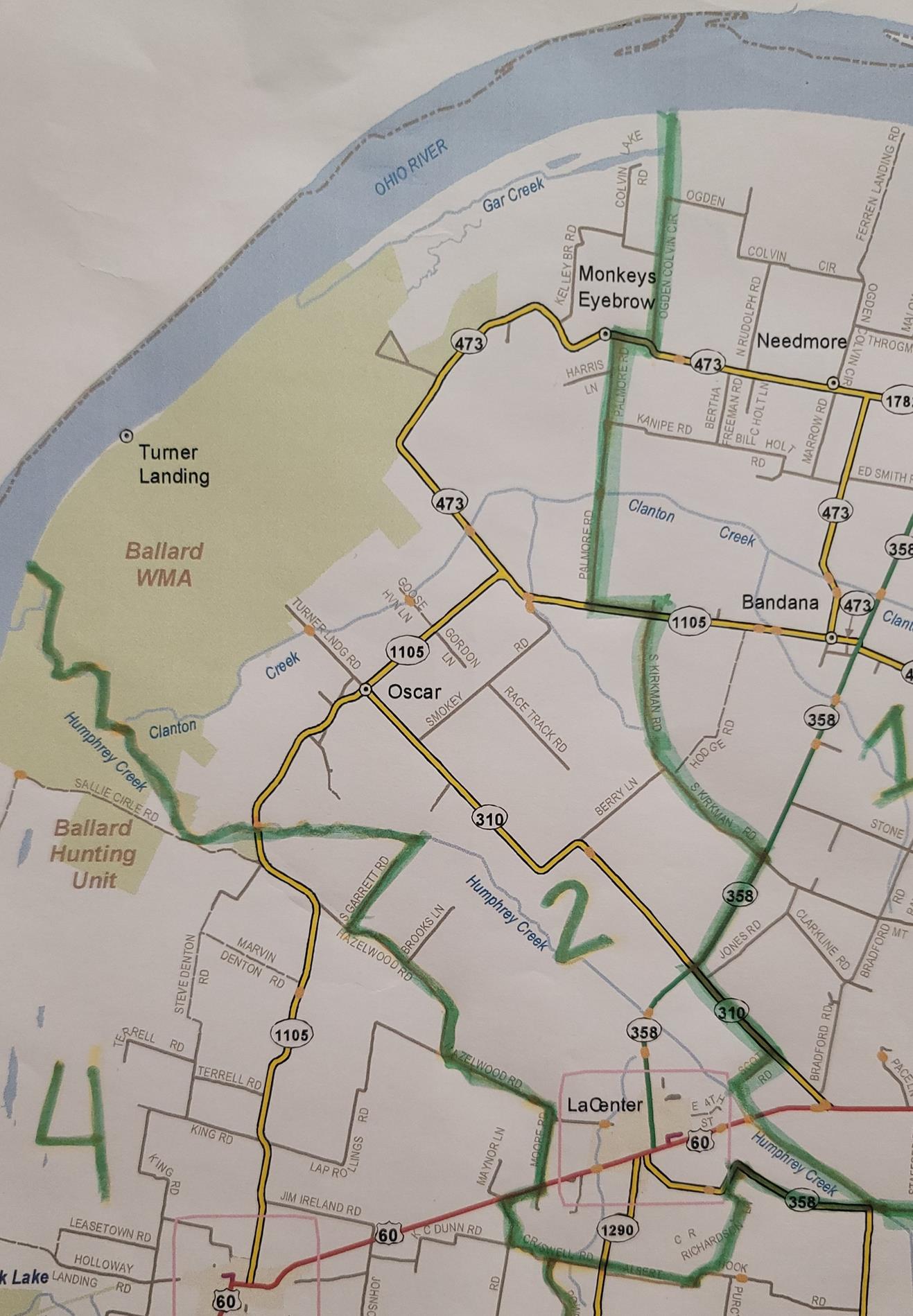 ---
The Ballard County Board of Education is seeking applications for appointment to represent District 2. The vacancy was created upon the resignation of eight-year board member Kent Gordon at the group's Oct. 18 regular meeting.
"We hate to lose Kent from the Board of Education. He always has been an individual with a servant's heart, who makes decisions based on what is best for the children and the community of Ballard County," said Dr. Casey Allen, superintendent of Ballard County Schools. "We appreciate his many years of service to the board, and we know he will continue to be a valued member of the community."
Applicants must reside in BOE/Ballard Magisterial District 2, bounded roughly by Criswell Road and KY 358 on the south; Humphrey Creek, KY 310, and South Kirkman, Palmore and Ogden-Colvin Circle roads on the east; the Ohio River on the north; and Humphrey Creek and Hazelwood Road on the west. As part of the application process, residency must be certified by Ballard County Clerk Katie Mercer.
Additional qualifications include:
- Must be at least 24 years old, and a Kentucky citizen for the last three years;
- Must be a registered voter in the particular district of the vacancy;
- Must have completed the 12th grade, or a GED certificate;
- Must meet all other legal qualifications (KRS 160.180); and
- Must complete required annual in-service training.
Applicants must file an application with the board, a letter of intent affirming the applicant meets the eligibility requirements (signed by the County Clerk), and a transcript showing educational completion by 4 p.m. on Nov. 12.
In 2019, the Kentucky Department of Education changed the procedure for selection of board members to fill unexpired terms. Remaining board members now have the authority to choose the replacement member by majority vote from among qualified applicants, within 60 days of the vacancy occurring.
The District 2 term expires on Dec. 31, 2022. An election will be held in November 2022 to fill the seat, and the winner will begin his/her term on Jan. 1, 2023.
Application is posted below, or is available at the board office at 11 Vocational School Road, Barlow.