Ballard County children now can take part in the Dolly Parton Imagination Library program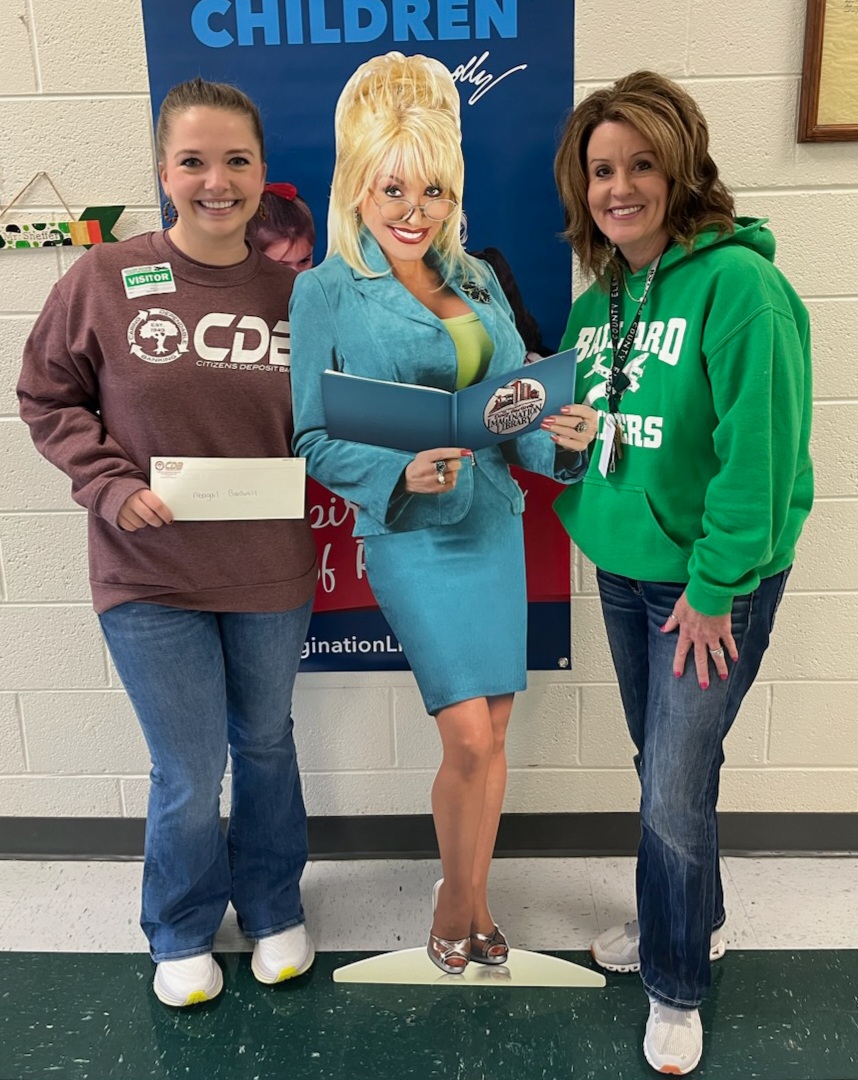 ---
Ballard County now is partnered with the Dolly Parton Imagination Library program. "We've been working on this for a while, but only became operational recently," said Ballard Family Focus Director Kelly Wray. "Parents can sign their kids up online, or they can call me and register them over the phone."
Thanks to a partnership with Citizens Deposit Bank and Ballard County Fiscal Court, there is no cost for parents. Registered children will receive a free book each month from the program, from birth until they reach the age of 5. The age-appropriate, high-quality books are personalized with the child's name, and are sent directly to his/her home.
"Studies have shown that the single-most significant factor in a child's early educational success is being read to at home before starting school," Wray continued. The website also offers resources and tips for families about reading to children, and family engagement activities.
For more information, or to register, parents/caregivers can visit www.imaginationlibrary.com or call Wray at 270-665-8400, ext. 2026, to register by phone.
Cutline:
Shown from left are Citizens Deposit Bank Marketing Director Abagail Norsworthy and Ballard Family Focus Director Kelly Wray as they introduce the district's inclusion in the Dolly Parton Imagination Library program.