Annual Memorial Bowl set for Friday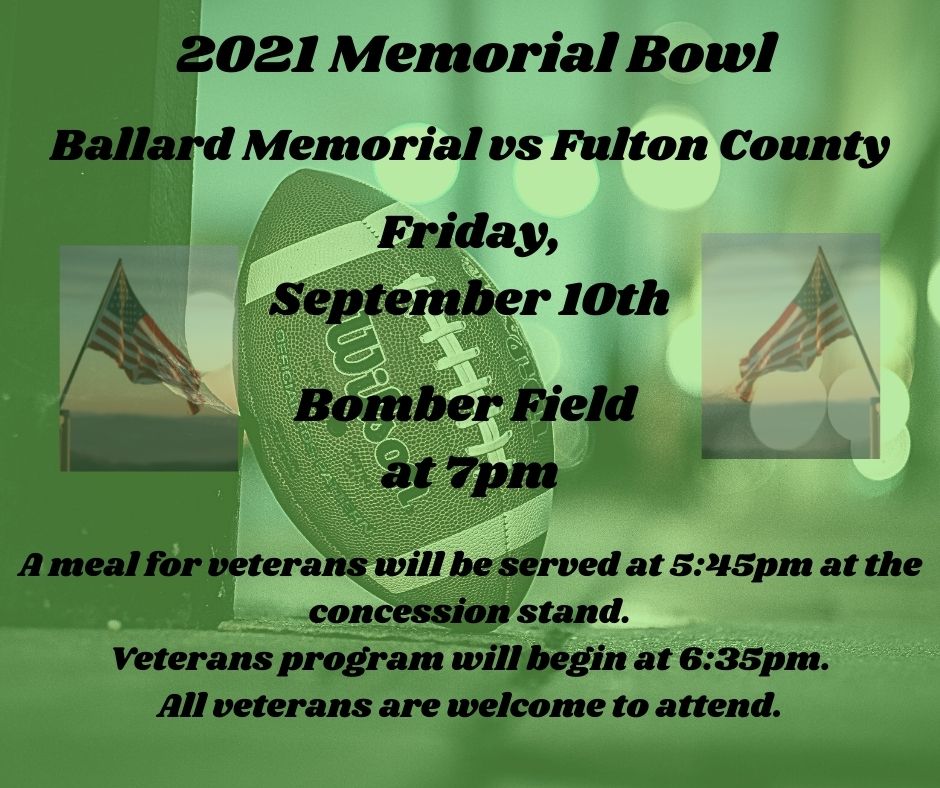 ---
The Memorial Bowl is the annual football game honoring local veterans. Arriving veterans should check in at the gate before 6:30 p.m. Military recruiters and service organizations will be set up on the grounds at Bomber Field.
A free meal for veterans will begin at 5:45 at the east (HS) end of the concession area. Veterans will line up to go on the field at 6:35.
Patriot Guard riders will park outside the fence, and rev their engines while the team enters the field at about 6:40. Veterans will be invited onto the field and introduced.
The varsity game against Fulton County will begin at 7 p.m.
Between the first and second quarters of the game, officials from Shelter Insurance will present a check for $5,000 to the BCES students who won their nationwide "Thankful for Our Communities" contest. The money will be donated to Family Focus Family Resource Center at the school.
The BMHS Band of Pride will perform at half time.